♠ World-Class ♠
♥ Magic Entertainment ♥
One of Florida's Premiere Prestidigitators, Joseph Di Pietro is a Master Entertainer, Weaving Wonders for all ages. With over 20 years of Professional Experience, he is the Ultimate Synergy of Elegance and Madness.
Perfect for Private Parties, his Close-up Conjuring is Ideal for Corporate Events and Receptions. His Savvy Stage Skills and Grand Illusions will leave you and your company Mesmerized.
Characters & Shows
To Suit All Occasions



With his unique brand of humour, charisma and style, Joseph presents the Ancient Art of Wonder with a distinct and delightful flair. From Kids to Corporate, Close-up to Stage, for Parties and Receptions, Clubs and Theatres.



If your kid loves the quarter behind the ear trick or gasps at the detached finger gag, they'll be in for an unforgettable experience when Big Joey shows up. He's instantly the life of the party and can make any boredom in the venue disappear! No pin the tail on the donkey, creepy clowns, or dancing costumed entertainers necessary!



Joseph is an award-winning magician from intimate close-up magic to jaw-dropping illusions. From a young age, he was drawn to the art of prestidigitation (fancy word for performing magic) - and has continued to perfect his craft over the last 25 years. His unique style of fast-paced, comedic magic has been enjoyed by all - including celebrities and Fortune 500 companies. As a professional magician and mentalist, his ability to read an audience is as impeccable as his ability to read their minds
Booking Form - CLICK HERE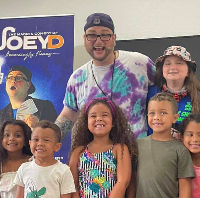 "Not only were the kids blown away with his tricks and magic, but so were the adults! Joey was entertaining, funny, magical, and mysterious! The perfect combination for a great experience."
"Katie Campo,
Ft Lauderdale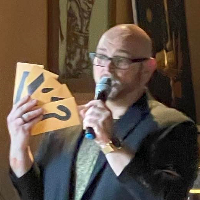 "Joey is pure MAGIC! One of the best showmen I've ever had the pleasure of watching. His act is not like any other gimmicky magician, he's funny, a great storyteller and all around smooth."
Lauren Feliciano
Hollywood FL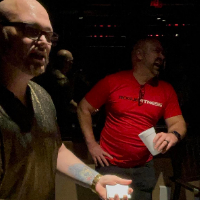 "Joey was absolutely extraordinary, making our team building clinic a huge success! His ability to incorporate a modern spin of our message with fantastic magic, in real world scenarios, made the exercises challenging loads of fun. I highly recommend Joey for any corporate activity or event!"
Chris Robledo, VP
Wyndham Vacation Resorts, Daytona
"Joey's performance at the Chamber's first ever virtual grand gala was stellar! Joey is funny, timely, professional and provided much needed comic relief and entertainment to our guests. We would be honored to have him back next year....Don't look further for entertainment!"
Regional Chamber of Commerce
Coral Springs/Coconut Creek